PTI Aerospace Center
Located in the heart of North Carolina with immediate highway access, Piedmont Triad International Airport's state-of-the-art facilities and available workforce make PTI a catalyst for commercial and industrial development. The airport has more than 1,000 acres of land that is ready for development, including an 800-acre tract that may be developed in its entirety or in parcels. The property, connected to the airport by a new taxiway bridge, has already received preliminary approval for development by the EPA and is ready to host a major tenant. The regional aviation workforce benefits from an aggressive North Carolina Community College system that emphasizes careers in all facets of aerospace and custom-trains workers to individual company specifications.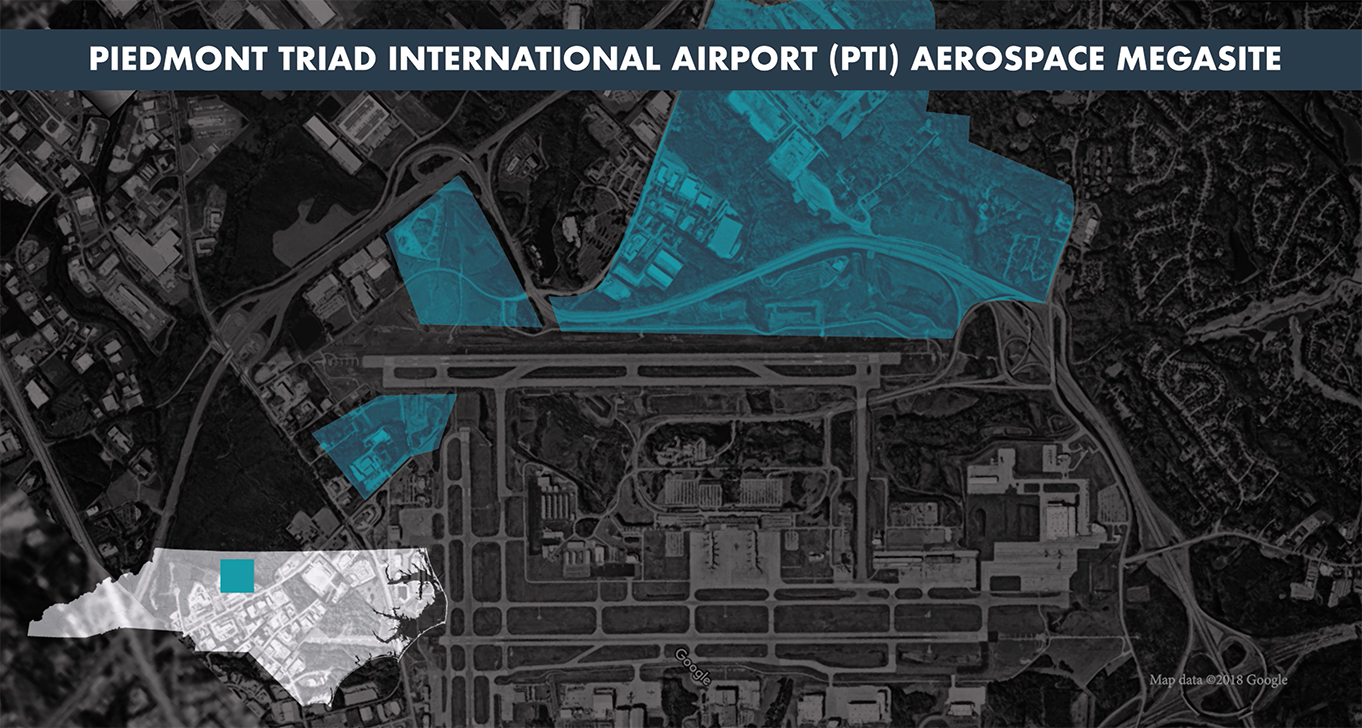 North Carolina's Next Big Thing
Every day, companies are selecting the Carolina Core for their next big move. Read more on recent successes in the Core.