Chatham-Siler City Advanced Manufacturing Site
The 1,800+ acre site, located in the heart of the Piedmont, powered by the strength of excellent logistics, high-capacity utilities and a performance-ready workforce, the Chatham-Siler City Advanced Manufacturing Site (CAM Site) is a certified, shovel-ready site of choice for world-class competitiveness. Its strategic location is less than 50 miles from two international airports and within a five-hour drive of four major East Coast ports. The site's proximity to Greensboro and Raleigh – including the globally-renowned Research Triangle – puts metro amenities and services close at hand.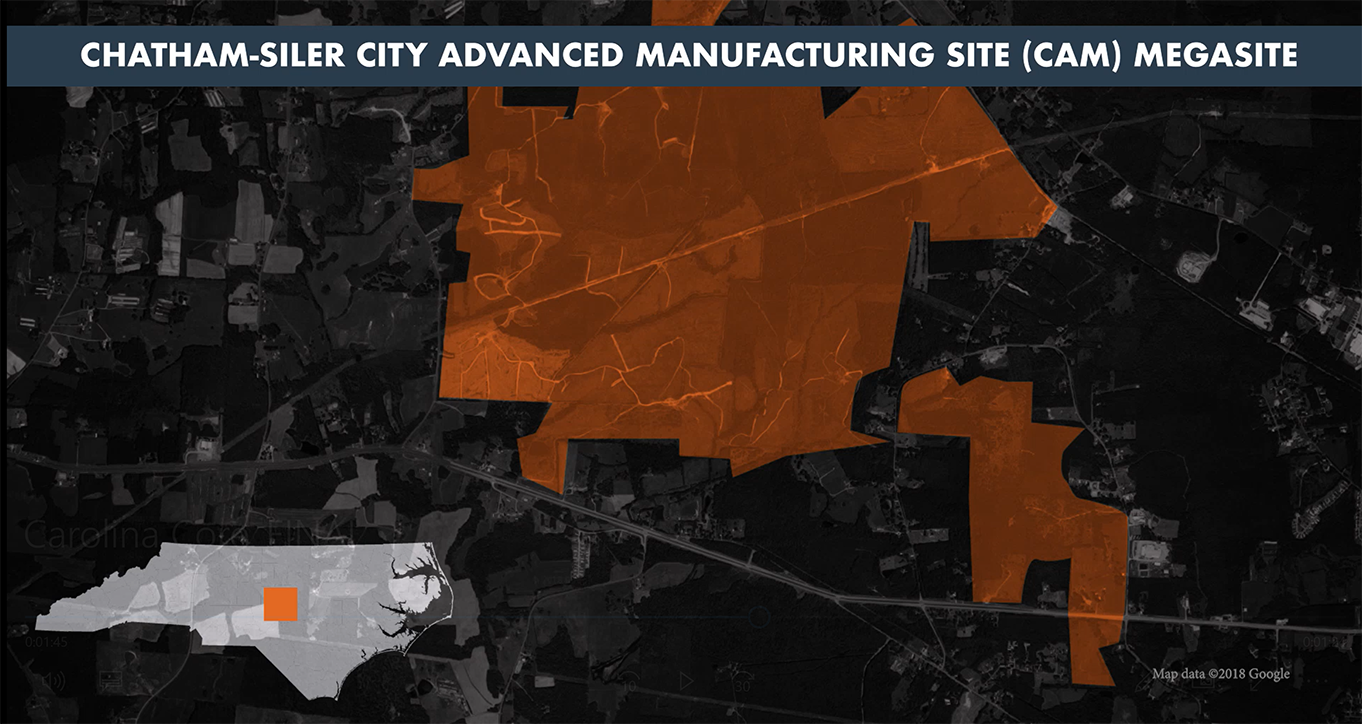 North Carolina's Next Big Thing
Every day, companies are selecting the Carolina Core for their next big move. Read more on recent successes in the Core.